Directory Category:
Guides
Guides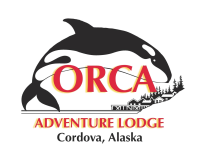 Alaska's finest full service adventure destination!
Originally built in the 1880's, Orca Adventure Lodge has been rebuilt into Alaska's finest full service adventure destination. While retaining its historical flavor, Orca has full amenities to offer the most discerning guest. Orca's world acclaimed 5 star dining and beautiful oceanfront rooms  make this  favorite choice for lodging. Guided trips available: deep sea and fresh water fishing, fly-out fishing, kayaking, trail and glacier hiking, Orca Inlet Wildlife by Boat and Air, glacial lake kayaking, junior angling.
2500 New England Cannery Road Cordova, Alaska 99574
Custom, multi-day boat charter services throughout Prince William Sound. Natural history cruises and research/work trip support. Wildlike, hiking, glaciers, kayaking, skiff excursions, meals & bedding included. 6 person max.
Charter services for up to 12 passengers per trip. Including sightseeing, wildlife viewing and hiking excursions in the summer. Skiing and snowboarding trips in the winter.