Directory Category:
Kelp Farm
Kelp Farm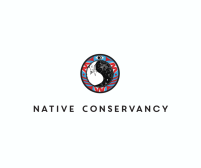 Native Conservancy's reason for being is to protect and restore Alaska Native ecosystems for coastal communities. Native Conservancy is the very first Native-led, Native-owned land conservancy in the United States.
Thea Thomas and Cale & Catherine Herschleb
Our core intentions with kelp farming are to: strengthen food security by offering nutrient-rich kelp products and enhance marine biodiversity by creating habitat. We are firmly committed to the ocean's health and healing. Come along on our journey to cultivate kelp and foster a regenerative, reciprocal economy.