Directory Category:
Outdoor Gear
Outdoor Gear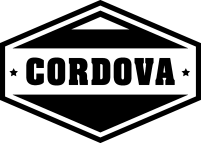 Cordova Outdoors products (coolers and more) were developed to meet the needs of Alaskan deep sea fisherfolk and inspired by farther corners of the earth, where there's no such thing as bad conditions if you have the right gear. Make sure you have Cordova Outdoors products for your next outdoor adventure.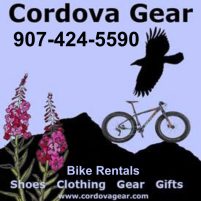 Specialty gear store offering footwear, active wear, outdoor gear, gifts, bikes, bike rental and repair.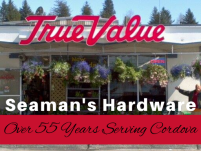 Seaman's Hardware has been independently owned and serving Cordova for over 55 years. We are renowned for our unsurpassed knowledge of our products and the people in our community. In addition to being known for having the best prices, we offer the friendliest, top-notch service in town. Not only does Seaman's Hardware have what you need in a Hardware Store, but it's also the home of Seawoman's Gifts. Seawoman's hand-selects jewelry, home decor, housewares, gifts & more, all classy and elegantly tailored to the unique taste of the Cordova community.
Facebook: https://www.facebook.com/seamanstruevalue
Instagram: https://www.instagram.com/seawomans_gifts