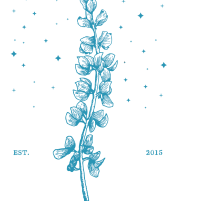 Website Acupuncture & Wellness of Cordova, LLC
Job description
Rockstar Patient Care Coordinator
Looking for a fun and rewarding career cheering people on as they gain their health and life back? Acupuncture & Wellness of Cordova is a rewarding and positive place to work.
The ideal candidate loves to smile, laugh, socialize with patients and make them feel like the only person in the room. Your favorite book is: "Eat, pray, love and hold hands".
You are a jill of all trades who can wear many hats, and will be an integral part of the team as we help people find their way toward health and wellness.
You are a multi-tasker extraordinaire, have stellar organization skills, unreasonable optimism, are part air traffic controller, part Harry Potter with magic creativity, have Jedi-like anticipation, and cat-like reflexes.
You will be the patient's first and last contact, assisting them at the front desk with scheduling, answering phones, collecting payment, and whatever else they may need.
We have a weekday, daytime schedule with the major holidays off and only the rare weekend commitment when we run events.
We offer a competitive wage with room to grow into a promising career.  The more you can bring to the table, the quicker this will happen.
If you are concerned or feel you don't have the qualifications, apply anyway!
We don't hire off keywords.
We hire real living people who are authentic, resourceful, and outgoing.
We will train the right candidate.
If this sounds interesting, and you'd like to join this fun, rewarding office in Cordova:
Using the subject "ROCKSTAR!"
Send your resume and cover letter to office @ acupuncturecordova.com
And tell us why you're the perfect candidate.
Job Type: Part-time (20 hours per week)
Pay: $18