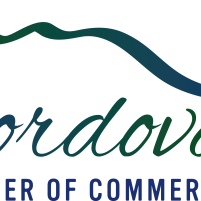 Website cordovachamber Cordova Chamber of Commerce
Working together for a stronger Cordova!
The Program Assistant / Business Support advisor works closely with the Executive Director and the Events & Member Services Coordinator. He or she is responsible for completing projects and tasks that fulfill the mission of the organization as assigned by the ED.
Working up to 40 hours per week, the Program Assistant / Business Support advisor will provide both programmatic and administrative support to the organization:
Programmatic Support

Provide support within each of the organization's strategic priorities (quality of life enhancement, business support, destination management, and economic development); including project and task management and evaluation, gaming and fundraising support, research and communication (verbal and written), event support, ongoing development of programs to meet mission-specific goals

Administrative Support

Database management, visitor mailings, membership mailings, board meeting support, online research, file and calendar management, travel coordination, office supply replenishment, and other general administrative tasks as assigned
General office management such as answering phones, fielding emails, light bookkeeping, payroll, reporting, and office maintenance

Business Support & Advising

Meet one-on-one with small business owners and entrepreneurs via face-to-face meetings, phone, email and video chat technology.
Advising topics include business planning, financial analysis and stability, marketing, accounting, cash flow projections, research and more.
Constantly assess client needs and make decisions regarding appropriate required actions to assist the client.
Address the business's needs professionally and confidentially to best assist the client's business development through direct assistance or referral to appropriate reference sources or programs.
Qualifications                                                                                                           
Required
Strong attention to detail while working towards mission-specific goals
Excellent verbal and written communication skills
Basic analytical and strong organizational skills
Self-motivated, with the ability to work independently while multitasking
Computer literacy, with working knowledge of Microsoft Office
Money-handling experience and basic knowledge of accounting
Preferred
Bookkeeping, payroll, and reporting experience or knowledge
Office experience
Entrepreneurial or Business Support experience
Schedule & Compensation                                                                                       
This position is Cordova, Alaska-based and will work a hybrid schedule in the office and remotely. This is a full-time, year-round position with flexible hours. Compensation is $20-22/hour DOE with 401k retirement and healthcare coverage available.