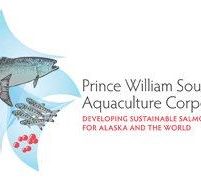 Website Prince William Sound Aquaculture Corporation
Developing Sustainable Fisheries for Alaska and the World
 Love Alaska? Dream of visiting? Get paid to live doing the work you love in Alaska!
Basic Function:
The Food Service Cook III functions as part of the hatchery operations team in the cultivating and rearing of fish. Under general direction, implements the authorized meal plan schedule by preparing and/or directing the preparation of food to be served, complying with all applicable sanitation, health, and personal hygiene standards.
This class is the senior working level of the foodservice cook series. Incumbents perform a leadership role in planning, preparation, and serving three meals and snacks for hatchery employees and their residing families, visiting employees, and on-site construction crews.
Food Service Cook III leads the implementation of the hatchery food service program; fully proficient using standard methods and techniques, and can use a variety of interrelated skills to independently complete work that conforms to industry standards; supervise lower level food service cooks.
Description of duties and tasks:
In coordination with the hatchery food service program support team, prepares Cordova-based grocery orders for perishable foods, dairy and needed supplies with at least a one-week lead-time for order fulfillment.
Documents and inventories all incoming food and supply orders.
Assists in preparing weekly work schedules with the Hatchery Manager.
Implements the authorized meal plan schedule to create varied, nutritious meals and snacks.
Prepares three meals per day with a minimum of one featured entrée per meal accompanied by two side dishes.
Plans food production to coordinate with meal serving hours so that excellence, quality, temperature, and appearance of food are preserved.
Completes frozen and dry goods inventories quarterly and at the end of the season.
Ensures proper food storage and safety, marking the date and item.
Monitors daily temperatures of refrigerators and freezers.
Keeps work area neat and clean at all times; cleans and maintains equipment used in food preparation.
Supervises and participates in daily clean-up of the kitchen and common dining areas.
Supervises and participates in routine cleaning of freezers and refrigerators.
Responsible for the security of kitchen and food storage areas.
Supervises lower-level commissary cooks.
Within the foodservice section, assures implementation of the hatchery safety program and related functions.
Recommends procedures, techniques and new equipment to improve work efficiencies or adaptation to new techniques.
Performs related duties as assigned.