Old Time Downtown 4th of July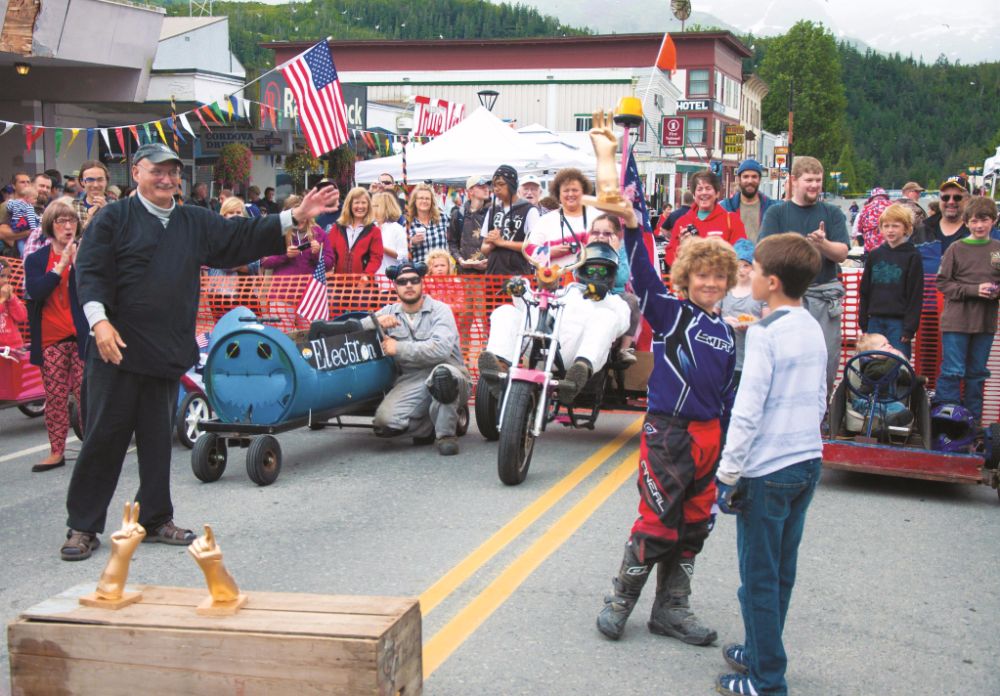 Don't miss Cordova's Old Time 4th of July Celebration.  As always this is a Free event!  Come join the whole community in celebrating our nation's birth.  The entire celebration will be held on Main Street.  The day kicks off with the Kelp Box Derby at 10:00am (racers please register on Main Street at 9:30am). Kids' Games follow at 11:00am.  There's a dunk tank, egg toss, 3 legged races, and lots more fun for the whole family!  At the close of the games the National Anthem is sung and then, in true Cordova fashion, we eat.  The community pot luck meal is highlighted by Copper River Salmon on the grill provided so generously by all our local seafood processors!
You can work off your fantastic picnic meal at the Square Dance accompanied by live Blue Grass tunes and then filler' up again at the Pioneer Pie Social.
Now that you've had a day to remember, it's time to clean up and we could use all the help we can get.  This event is free to the entire community and it stays this way because of all the volunteer hours and merchant support.
Contact us at 907-424-7260 or office@cordovachamber.com if you'd like to donate or volunteer!