Join in the holiday fun at a new rendition of Cordova Chamber of Commerce's Hometown Holiday Kick-off on Friday, December 2nd, 2022. Join the Cordova Chamber of Commerce on Main Street to share some holiday cheer while singing carols and watching Santa light the Big Tree Lighting at Cordova's Hometown Holiday Kick-off. With upgraded lights sponsored by Ace Hardware in 2020 and the hard work of Cordova Electric Cooperative hanging the lights year after year, our tree will shine brighter than ever!
After the tree lighting, head to the Annual Holiday Bazaar to find great handcrafts and local vendors who have just the right thing for your Christmas shopping list. Then, stroll around our local retailers to enjoy Moonlight Madness late-night shopping that night and every Friday night in December leading up to Christmas.
We love seeing Cordova businesses SHINE, especially during the holiday season! That's why we are hosting Cordova's annual Holiday Lamp Post Decorating Contest. Here's how it works:
1 – Businesses or individuals can contact Christi at the Chamber by December 1st to reserve your lamp post and provide a couple of sentences about your business or your pole design which will be included on the online voting form.

2 – Lamp Post should be decorated by December 4th to ensure they are part of early voting.

3 – The public will vote for their favorites. Voting form will be available after all posts are decorated.
Everyone is eligible to vote for their favorite lamp post in several categories, so load up the car or take a stroll down Main Street to enjoy the decorations. Then click the button to cast your votes! Not able to leave home to see the lights in person? No problem. We'll include photos of each lamp post on the online voting form.
Moonlight Madness
The merchants of Cordova get a bit of "Moonlight Madness" this time of year and keep late hours on the Friday nights before Christmas to give Cordovans extra chances to find that perfect gift. Shop Cordova First this holiday season and do your shopping with your local merchants who support your community! Join in the holiday shopping fun every Friday evening in December from 6-9pm, unless otherwise noted.
Holiday Bazaar
The Cordova Chamber of Commerce is now hosting the annual Holiday Bazaar! 
Purchase one-of-a-kind gifts for friends and family; support local businesses and fundraising organizations; and SHOP CORDOVA FIRST at this annual artisan and vendor market.
The 2021 Holiday Bazaar will be held at the Cordova Center on the following dates:
Friday, December 10th from 6pm to 9pm
Saturday, December 11th from 12pm to 4pm
Friday, December 17th from 6pm to 9pm
Check out our facebook event page for the most up-to-date list of vendors. 
If you are interested in becoming a vendor for the 2021 Bazaar, complete this form: https://forms.gle/wn8dWwyWDdNKKe9H7
If you would like to be a vendor for the December Saturday Market on the 18th, contact Jessicca Morningstar at 907-429-7997.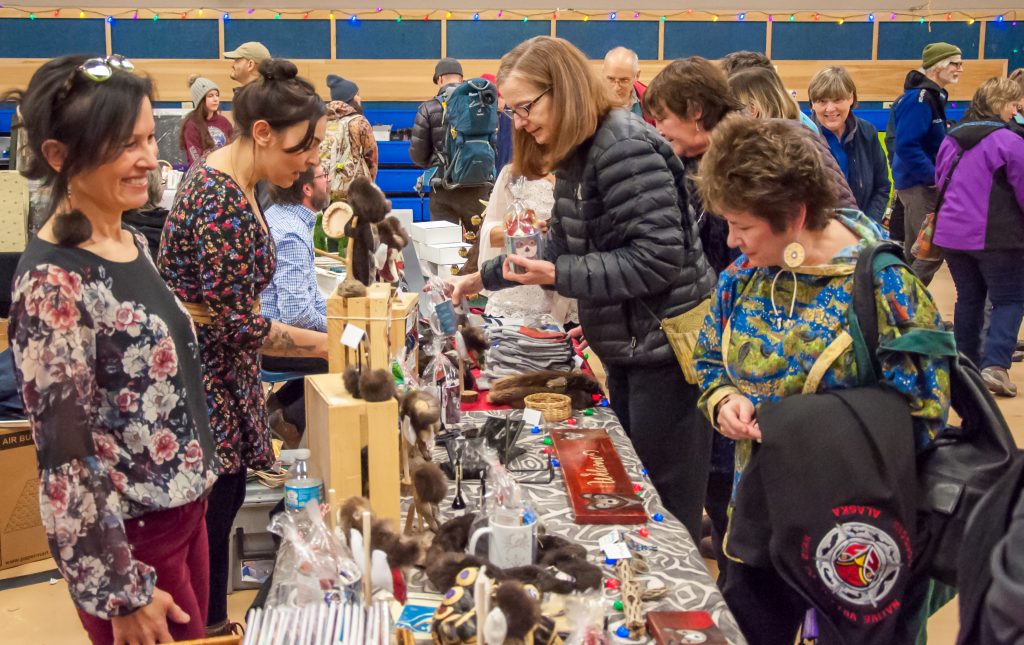 Shop Cordova First Passports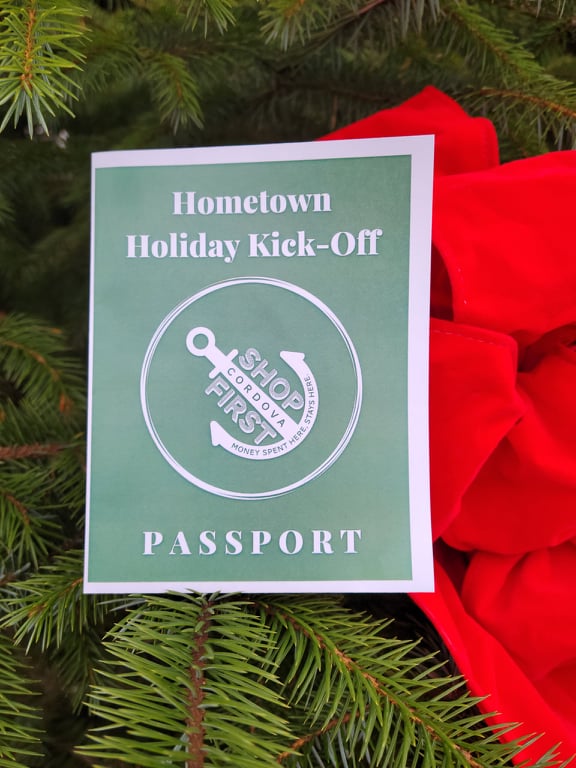 Shopping Local is Rewarding!
Not only do you get a good feeling knowing you are supporting Cordova's hard-working local businesses, but now you can win fun prizes as well! Carry around one of these handy booklets throughout the holiday season, and get a stamp for each local retail purchase you make. Then turn the Passport into the Chamber by January 5th, and you could be a WINNER! For every cumulative $20 worth of local spending in your Passport, you'll get an entry to win an awesome prize.
Shop Cordova First Passports will be distributed at the Chamber office during normal business hours (Mon-Fri 10am-2pm), at the Chamber Holiday Bazaar on December 10th, 11th & 17th, and at many local businesses.