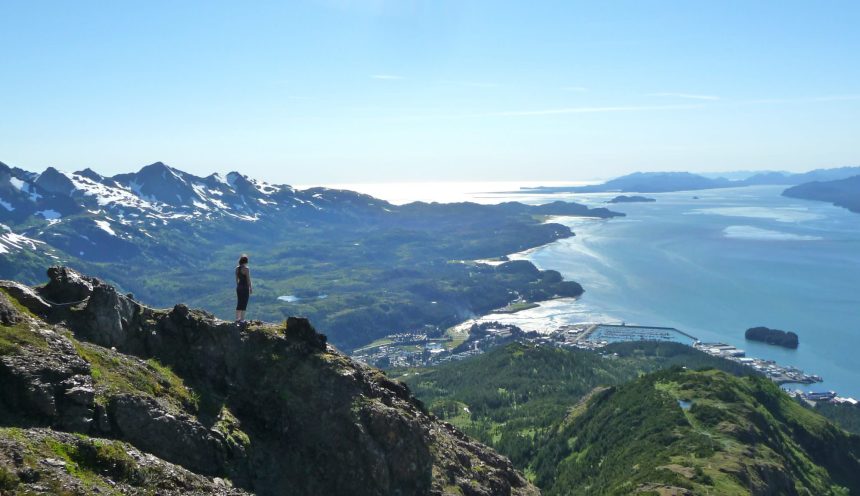 Ready, Set, Hike!
Cordova's Chugach National Forest is truly a hiker's paradise, with sixteen exceptionally well-maintained trails covering 35 miles of hiking. The District is nestled between the Copper River Delta and the southeastern end of Prince William Sound and covers approximately 2.3 million acres. Hiking through this temperate rain forest is a dream, with amazing Alaskan scenery and wildlife all around. From easy going boardwalks and flat stream side trails to towering forest and mountain peak adventures, there is a trail for all ages and ability levels. Cordova's many trails all share one important thing in common: the trail heads are each easily accessible via car from the Copper River Scenic Highway. Before you take off into the woods for a day of hiking check with either the Cordova Visitor Center (907-424-7260) or the USFS Cordova Ranger District (907-424-7661) for the most current trail conditions. Be sure to pack for the weather and don't forget your camera. Vistas abound!
Backpacking requires a little more forethought. You should pack carefully, planning for all eventualities, including the possibility of your trip being a little longer than anticipated. Always let someone else know where you are headed and when you plan to come back. Don't assume that the cabin you are headed to is vacant; always properly rent the cabin via the USFS website. Trail maps are available at the Chamber Visitor Center at 404 First Street as well as the USFS office at 612 Second Street. Here are some of our favorite hikes around Cordova:
Please note: Due to a bridge washout, Child's Glacier and the Million Dollar Bridge, Cordova, are currently only accessible via private guided trip. Child's/Million Dollar Bridge are not accessible with your vehicle, RV or camper. Contact the Cordova Chamber of Commerce or US Forest Service for information on planning a trip to Child's Glacier and information on authorized guides.
Ready to get started?
Click one of the links below to begin your outdoor adventure!