Free Webinars On-Demand
As a Rural Outreach Community Partner with the Alaska Small Business Development Center, this suite of FREE workshops are available to Cordovans on-demand, 24 hours a day, 7 days a week!  Webinar workshops currently offered range from:
Starting a Business
How to get an AK Business License
Get your business online with Google
Starting a Construction Business in AK
Writing SBIR proposals
Developing print-on-demand businesses, and more!
Free Small Business Counseling
Cordova Chamber of Commerce is excited to be hosting Alaska Small Business Development Center's first SBDC portal kiosk at our office at 404 First Street in Cordova. The workstation allows local small business owners to meet "face to face" via distance with the experts at the Alaska Small Business Development Center. These services are free and open to ALL residens, but we ask that you sign up below. Services available include:
Business Development Seminars
One-on-one Business Counseling
Business Plan Writing Assistance
Business Milestone Celebrations
Ribbon Cuttings, Anniversaries, Grand ReOpenings
Celebrating business milestones is beneficial to the business, the Chamber, and the community as it draws positive attention to all entities involved and showcases a robust and healthy economy and business community. Whether you're brand new, moving to a new location, reopening after a hiatus, or celebrating an important anniversary — we're here to help you spotlight your business! Any member in good standing may request this service, which is available on a first-come-first-serve basis.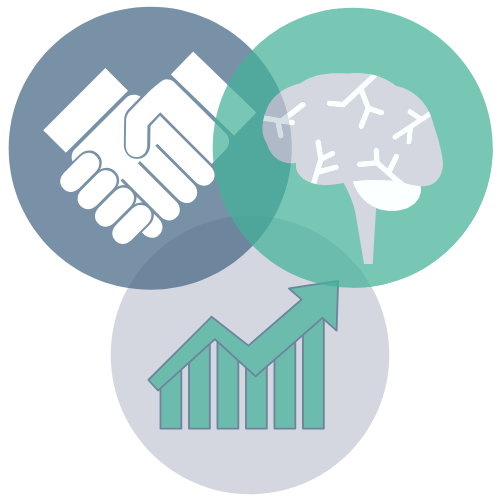 Cordova Chamber's Business Empowerment Series
We believe in Small Businesses and are here to help them grow! Through Cordova Chamber's Business Empowerment events, you can develop skills and make connections that will lead to a brighter future for you and your business!
We're Here to Support Small Business!
Starting a new business is a very exciting prospect, one that requires research, preparation, and often times hard work. It will likely cost more money than you think and will take up more of your personal time and resources than you plan.  So why do it? The rewards are plenty: be your own boss, profit from your own labors, provide jobs for your community, offer valued services or products… Plus, when you succeed the success is yours!
Your path to small business ownership may look something like this:
When considering opening a new business, there are great resources of which you should avail yourself. Some of the best online sources are the Small Business Administration, the State of Alaska and the City of Cordova. Your bank is also another important resource for your new venture. Work with them in every way possible as you do your research and planning. This is not an exhaustive list and you should do your own complete research and planning. Here are some other helpful resources:
HELPFUL LINKS:
Joining the Chamber is a Great Business Decision!
Included in Chamber membership:
Business referrals through Chamber inquiries
Rack card, brochure or business card display at our Visitor Center office
Training and networking opportunities through our Business Empowerment events
Listing on our Online Business Directory and printed Member Directory
Placement in the Cordova Coupon Book including free ad design
Access to low-cost cooperative advertising rates in local and statewide publications