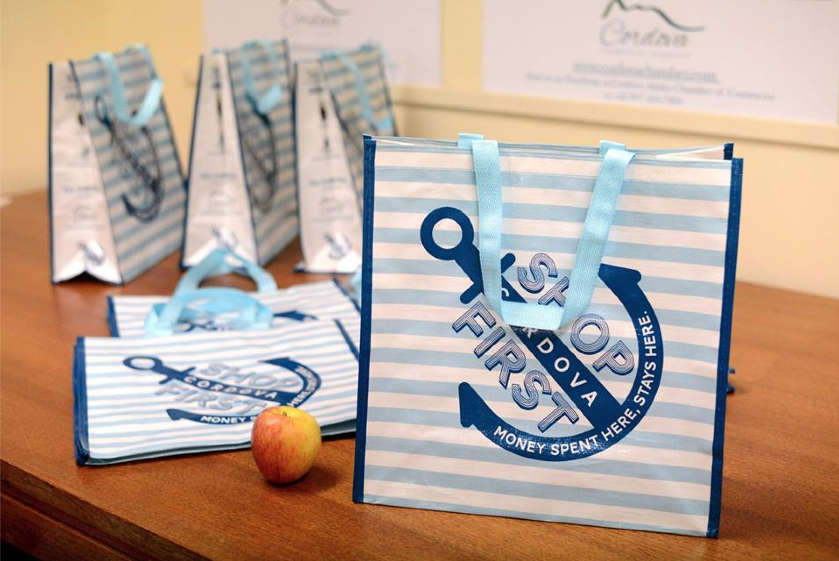 The Cordova Chamber's "Shop Cordova First" campaign began in 2015, utilizing nautically themed custom artwork and fun slogans to encourage residents and visitors to "anchor" their business in Cordova. One of the campaign's signature materials, the Shop Cordova First reusable shopping bag was especially popular, and reminded local shoppers of the significance of supporting Cordova businesses.
The branding recognizes that there are times when residents must shop outside of Cordova, but encourages them to give local merchants a shot at their business first because they are often willing to go the extra mile to serve customers. That leads to the second part of our message which is 'Money spent here, stays here'; creating jobs, tax revenue and more. In Cordova, we are fortunate to have the support of local businesses not only providing jobs and families, but also supporting school groups, charitable organizations and other community groups that are the fabric of our lives. Every purchase made locally returns in multiples to the community.
Please do your part to keep Cordova as great as it is, and remember to Shop Cordova First whenever you can!